CHADWICK YATES
A Lost World. A Marvelous Expedition. A Dangerous Ambassador.

Monsters and elephant guns face off as Ambassador Chadwick Yates and Navy Commander Thurston Sharp explore the Forbidden Continent of Tanzia. The pair must adapt to the curious cultures of Gremlins, Faeries, Anurans, and others to make allies, and fight off the evil creatures that serve an ancient sorcerer.

The Adventures of Chadwick Yates is for readers who love action in exotic locales. The series blends the Lost World literary genre of Indiana Jones and King Solomon's Mines with the magic and monsters of epic fantasy.

Featuring real 19th century gadgets and a gorgeously-realized world, the series was inspired by such works as Allan Quatermain, Sherlock Holmes, Journey to the Center of the Earth, Heart of Darkness, The Most Dangerous Game, and The Lost World.
---
News | Updates | Research | Inspiration
---
 Check out this awesome giveaway. A huge thank you to the other authors offering up their books for prizes. Win Up To 30+ Fantasy eBooks - Nov. 8-14! (2) Grand Prize Kindle "Gift Baskets" of ALL eBooks! (30+) Winners of Individual eBooks (randomly selected...
read more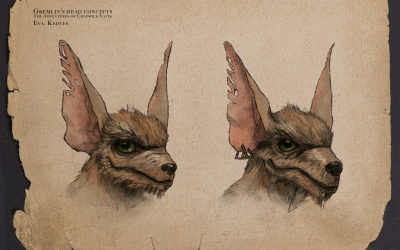 I found this wonderful video on the gun I based Yates' air rifle on. This beautifully explains the function of an ingenious early air gun. Enjoy!
read more